About us
News
9 February 2006
Yu Yu Hakusho game is now up thanks to Zelos_Wilder and Trunten
10 January 2006
Star Wars game is now up thanks to Zelos_Wilder
3 January 2006
Final Fantasy game is now up thanks to Squall_Leonhart
2 January 2006
Lord of the rings game is now up
8 August 2005
The server is back up now and more control of the game will be moving to the players soon.
1 June 2004
The game is back up again now and should be faster but the scores are not being updated yet. There will also be a new mod soon.
19 May 2004
The game has been taken offline as the server is overloaded. The game will be back up in a few weeks when I've changed the code to stop it overloading
28 February 2004
Version 3 is out now and all accounts have been reset.
There is now a in game mail system, a lottery and profiles.
There is also now a pay to play option so you can get more things but the game is still free to play.
31 October 2003
Added a new emotion just for halloween.
13 August 2003
Fixed a small bug that let you change your password to nothing then locked you out the game in the main game.
4 August 2003
A new game is up for sale in the scripts section. The game is paper rock scissors and there is a demo there to for anyone that wants to play it.
19 May 2003
A new emotion has been added to the main games. The emotion is a crying face and can be made from ;(
13 May 2003
A new emotion has been added to the main games. The emotion is a winking face and can be made from ;)
10 May 2003
We have made two updates to the main games. The first is what a lot of you have asked for on the forum. When you want to disband your guild (only for clan leaders) you are now asked to confirm it, this should stop please disbanding from clicking the wrong button.
The second update is to show in the multiplayer arena when people get married and divorced.
17 February 2003
We have just released our 3rd game to buy, a Noughts and Crosses / Tic Tac Toe game and can be found in our Perl Game Scripts For Sale section or here.
14 February 2003
You can now get married in the church if you buy a wedding ring from the shop.
11 February 2003
You will now be told who killed you in the Multiplayer arena.
23 January 2003
After just 3 hours of version 2 being up we have our first clan. AmpharosTamers is the first clan to be made and the clan leader is magnaampharodramon. After the long hard work of getting 1000 gold to make his own clan he can now look forward to creating a strong clan to battle evil or good clans depending on the path he decides to follow. Do YOU have what it takes to be a clan leader?
23 January 2003
At last, version 2 of the main games have been released. All 12,000 user accounts have been deleted and you will need to signup again. Version 2 will hopefully make the game even more entertaining. Instructions for the games can be found here. If you have problems getting into the game please tell us on the message board and we can then help you out.
7 January 2003
I've just finished coding the rest of the clans section for version 2 so now you can quit from a guild you joined etc.
Version 2 will be released on 1st February 2003, the database will be reset so you will all be starting at the same level. I still have so stuff to add to version 2 yet but the main bulk of programming is done now at last.
5 December 2002
Fingers crossed version 2 of the game will be released before christmas. Most of the major changes to the database have been made now and I am just finishing the new mathematics equations for the attacking. Over the next few days, people in the chat room in the version 1 games may be asked to test the new version on different sections to find bugs, so more more time you send in the game now the more chance you have of being a tester.
3 November 2002
We had some downtime yesturday as we flashed our routers firmware. Also, the exp system is nearly finished for version 2 and we will soon need some testers.
24 September 2002
Today we added a Dragonballz game and a Yugioh game. Webmasters wanting these games on their site can go here and people wanting to play the games can go here.
23 September 2002
We are looking for someone to work for us. The postion is unpayed but you will be listed in the about us section and will have a better chance at becoming a mod in our online games later in the year when mods are introduced.
Your job will invole using email and internet searching, you must be very polite and a good speller.
If your interested, feel free to email me at kevinthomas197@hotmail.com
19 September 2002
Added a 1 in 1000 chance to the main games when fighting the computer of coming accress a purse on the floor full of gold, between 1 to 500 gold.


9 September 2002
Added more emotions to the chat room and more text colours.
5 September 2002
In the main game there has been some changes.
Stopped the text box from clearing when your typing a message, displayed your life at the top of the chat room, added user's can change colour of the text in the chat room and two emotions have been added which you can use by typing :) and :(
3 September 2002
We have just released our first remotely hosted game for everyone. You can see a demo of the game here and get your own copy hosted here.
1 September 2002
Fixed 2 bugs in the main games reported by Louis Simard where you couldn't buy full life if you had just the correct amount of gold coins.
Also fixed a bug where you lost your gold coins if you tried to transfer money in the bank to yourself.
31 August 2002
Fixed a bug in the main games where someone could get unlimited gold coins and reset the person that did it.
12 April 2002
Lots of updates have happened in the last month.
A bank has been added to the game, along with you getting half
the persons gold when you kill them in the multiplayer arena,
and of course, lots of bug fixes :)
28 February 2002
You can now buy some game scripts from us to run on your server here
12 February 2002
We are now running on the new server, expect MAJOR updates nows!!!.
7 February 2002
The new router arrived today and work has been to transfer this site to the new server.
5 February 2002
Our new server arrived today and we ordered the new router.
30 January 2002
Fixed a bug in the Multiplayer Kills Top 100 Scores.
22 January 2002
I've added a chat room script to the game so you can now talk to people in the Multiplayer Arena.
21 January 2002
We have just purchased a new server, it should be here in 2 weeks.
13 January 2002
We have added a privacy statement to the site and are looking for advertisers for the site to fund new growth.
28 December 2001
The Blackjack game has been modifyed so that you cannot keep taking cards when you have gone over 21.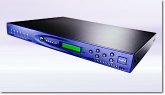 Our Privacy Statement